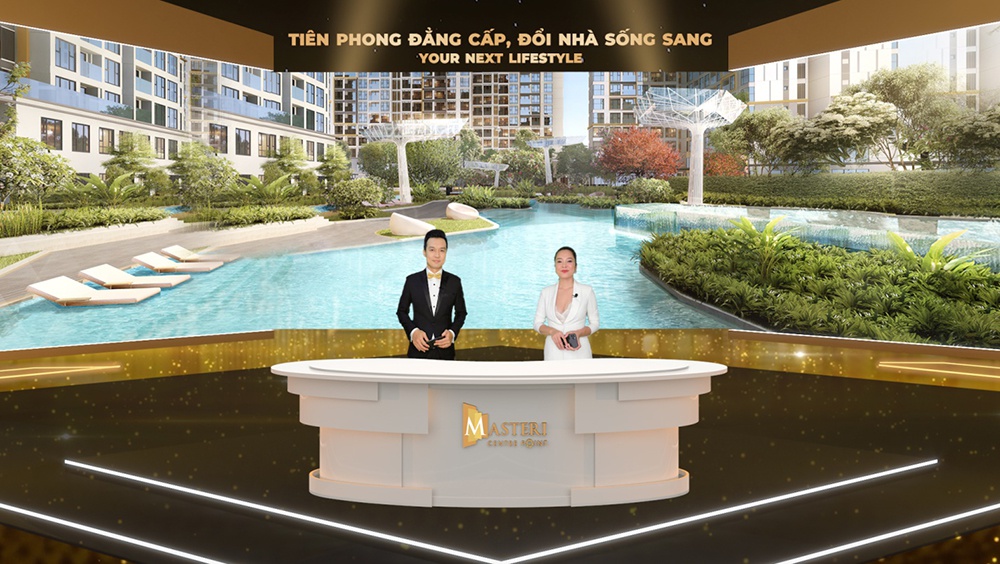 Masterise Homes uses technology to bring customers the best and most well-rounded experience
In the context of an evolving real estate market, revolutionary technology helps businesses promote large-scale projects, ensure the best customer journey, and leverage long-held connections.
Masterise Homes App: A developer's strategic plan for the new era
With a vision to be a pioneer in the industry and vast experience delivering quality projects and new lifestyle trends, Masterise Homes recently introduced yet another forward-thinking real estate promotional breakthrough to the market.
The developer impressed buyers and investors with the successful launch of their new app in an online event called 'Your Next Lifestyle'. The app seamlessly connects businesses and potential customers while promoting Vietnam's vibrant real estate market.
The app's launch event was held exclusively online and live-streamed to audiences across the country to ensure maximum safety during these socially distanced times. It celebrated the creation of the all-in-one trading and investment channel, which strategically meets the local government's policy of digital economy construction.
The launch of the Masterise Homes App – a smart app with exclusive capabilities – allows customers and consultants to connect easier than ever before. An innovative platform in its own right, the app elevates the contactless real estate transaction experience. Customers can connect at any time of day, actively manage their accounts, and feel confident with the secure transaction portal, all with a single touch.
The Masterise Homes App allows buyers to effortlessly select the apartment of their choice, thanks to realistic images, 360-degree videos, and aerial perspective photos. Interested parties can rest assured that all inter-app transactions with Masterise Homes are subject to optimal safety and security. Purchases are securely verified when signed with an electronic smart signature.
On the back of the app's launch, the 'Your Next Lifestyle' event fostered the optimal atmosphere for answering product-related questions, showing construction progress, selecting blocks and apartments, and finalizing agreements. The simple exchange of an OTP code grants users 24/7 access to customer support, eliminating barriers and concerns in the purchasing process.
The event also showcased beautiful, never-before-seen images and 3D videos featuring the future of Masteri Centre Point. Thoughtfully curating the event, Masterise Homes additionally included exclusive musical performances from The Master of Living Show, creating an immersive atmosphere and invaluable experience.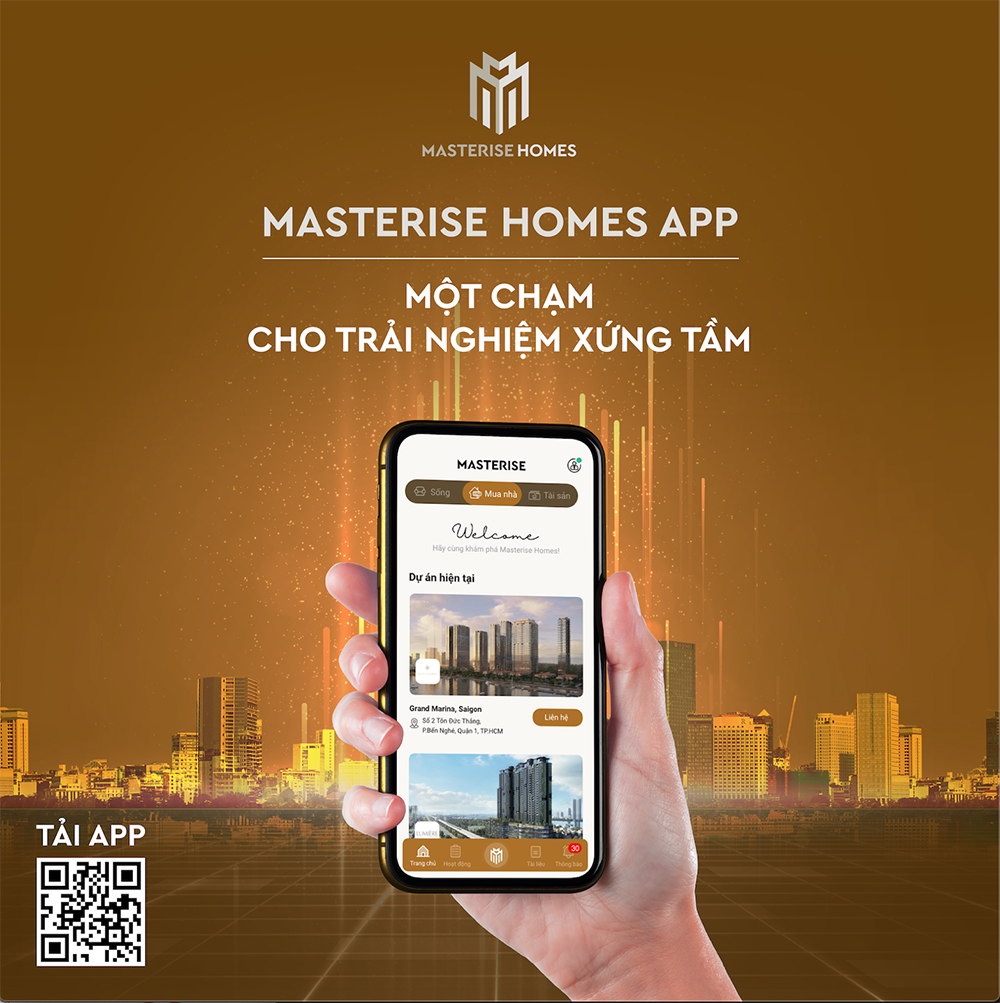 Masterise Homes launches a smart app that changes the way purchasers buy their new homes.
First-time online event helps boost the market
Before the event, Masterise Homes conducted professional online training sessions for more than 600 of the project's sales agents. With meticulous preparation and the support of innovative sales technology, the breakout event saw an impressive turnout.
"The COVID-19 pandemic has greatly affected people's buying and investing habits, but real estate remains the most attractive opportunity there is," said Jason Turnbull, Deputy Managing Director and CFO of Masterise Homes.
"Online events are just one of the ways in which the real estate market and Ho Chi Minh City can bounce back after the pandemic.
"Certainly, once the economy recovers, we can expect the real estate market to return to peak levels of vibrancy, particularly as more high-end, large-scale valuable projects come online.
"Now is the time for developers to join hands and contribute to the country's economic recovery."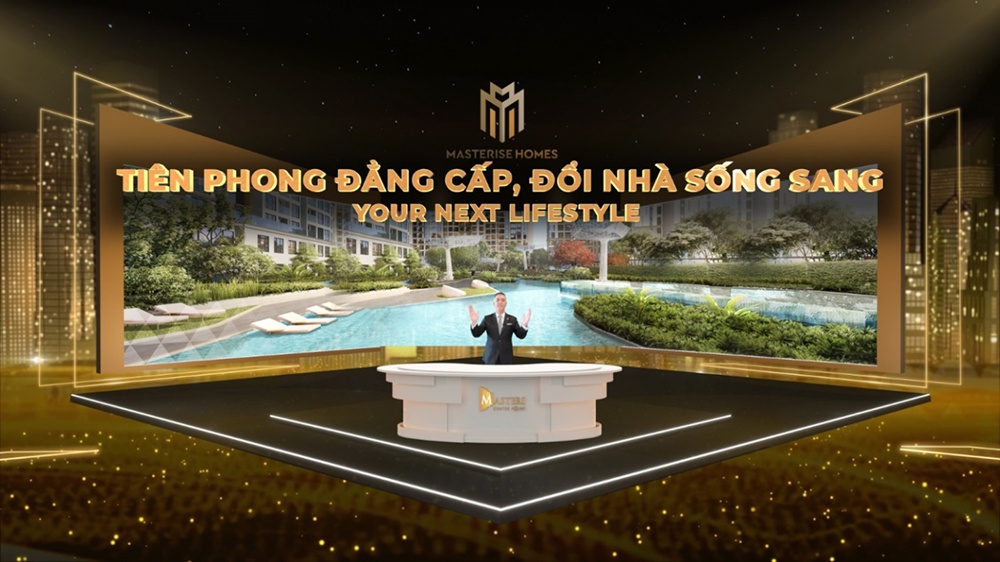 Jason Turnbull, Deputy Managing Director and CFO of Masterise Homes, presents during the virtual event.
With a vision to elevate buyers' lifestyles, Masterise Homes has seen continued success with outstanding projects and glowing customer and investor feedback. Their iconic portfolio of developments, including Masteri An Phu, Masteri Thao Dien, and Millennium, is highly valued.
Following the release of the developer's innovative financial solution, Home for Home, buyers were given flexible access to a range of Masterise Homes' high-end developments. In cooperation with Techcombank, the financial assistance scheme allows Vietnamese families to improve their lives and own a modern, luxury residence. As a strategic development from an influential developer, Home for Home has made a lasting impression on the local real estate market.
A recent buyer of an apartment in Masteri Centre Point, Quang Binh, shared, "I pay a lot of attention to safety and convenience; this online event made me feel secure. The choosing and consultation process was faultless, and I couldn't be more satisfied with the experience, even if it had been in person. From my new apartment, I'll easily be able to go to work, send my children to school, and rest well knowing my family is safe and comfortable in a peaceful, green environment with more facilities and amenities than we've ever had access to before."
Positively recognized in the segment following the success of several projects, Masterise Homes has leveled up the local real estate market with Masteri Centre Point. The developer took great care in creating a high-end environment with harmonious, welcoming green spaces and ensured privacy – a well-known priority for them. What's more, the project will be handed over with the highest quality fit-out equipment from world-renowned brands such as Kohler, Daikin, and Hafele.
The success of the online sales event proves Masteri Centre Point's relevance and attests to the project's appeal in the Thu Duc City real estate market.
If you are interested in the
Masteri Centre Point
please leave your contact information in the comment section below, or contact 168 Property, we are always honored and ready to provide services to you. guest.
Representative office: A03.12A MASTERI AN PHU, 179 Ha Noi Highway, Thao Dien Ward, District 2, Ho Chi Minh City.
+84 90 1995 168.
Email: info@168property.vn
Project Information:
https://168property.vn/en/project/masteri–centre–point.html
Source: tuoitrenews.vn